Building customer loyalty in the hospitality industry is one of the most important steps for a hotel's success. Travelers are spoilt for choice as there are many options and the competition is fierce for hotel management.
With so many accommodation choices and peer reviewed content to consume, attracting a return guest can be a real challenge. To continue building loyalty with hotel guests it is vital to know your customer and their needs and what you can deliver.
Staying connected with existing customers requires hoteliers to have a strategy in place as building customer loyalty is directly related to customer satisfaction. Resort and hotel management need to turn innovative and also know what clicks with existing customers to accelerate growth.
Guest loyalty is created because they want to return for more of the same that they have enjoyed the last visit. They will return for the whole package on offer the ambiance, food, service, attention to detail, privacy and exclusivity.
Hotels need to ensure they cater to a wide range of guest types and preferences. What worked in the past may not be applicable today. Credit points or a discount may get a guest in the door, but does not necessarily deliver guest loyalty. Hotels still need to humanise the guest experience.
Meeting market needs
The first step in building brand loyalty is to actually get guests to stay. Hotels aiming to attract the guests of tomorrow need to ensure they understand the value perception to ensure the property is priced correctly considering the competition. Hotel management teams are beginning to understand that customers want more choices and are moving away from chains that offer only cookie-cutter experiences.
The future of loyalty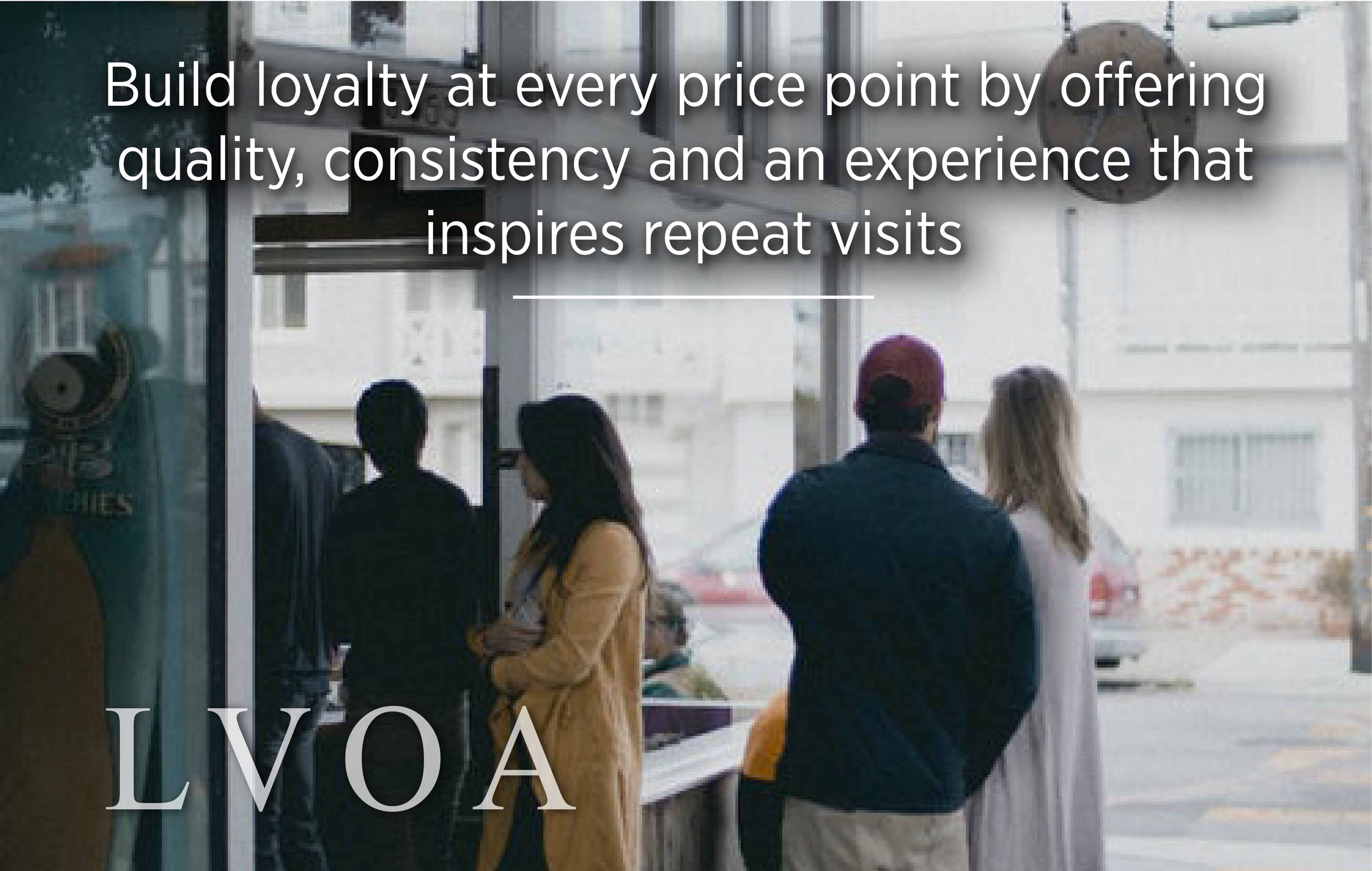 Increasingly, it will be those hoteliers that understand consumer trends and best cater to these changing needs of guests that will be best positioned to attract and retain the guest of the future. Guests of the future won't search for a room or a hotel they will look to stay in unique, authentic properties that offer tailored experiences.
Listen to guests
Hoteliers that monitor what is being said about their property online are positioned to best understand the concerns or compliments of guests in the future. The next wave of hotel technology transformation will enable hotel management to anticipate guest needs or potential issues proactively, instead of having to wait for guests to ask for a service, or worse, complain about an aspect of their stay being unsatisfactory.
Communicate
Building a lasting relationship requires communication and listening to guests as well as conveying your own message. Communicate when things are going well and when there are problems. When things are going as expected, bring it to their attention. This builds credibility, confidence and trust.
Creating the perfect experience
It is more cost effective to attract repeat business than it is to bring in new business. A satisfied guest is much more likely to come back if they leave a happy customer. Hoteliers need to ensure they create the right first experiences for guests and focus on value rather than price to attract and retain guests.
Going the extra mile
Good customer service means going the extra mile to meet customer needs and nurturing loyal guests. Customers remember being treated well and positive customer experiences result in repeat business. Pay attention to customer concerns and complaints and maintain an upbeat and positive attitude toward your customers while being aware of changes that may affect the customer requirements.
Be credible and consistent
One of the best ways to manage expectations is to be consistent with quality, responsiveness and delivery of services. Establish a routine schedule for communication with your most important customers so you can check the pulse of the relationship. To build credibility, do what you say you are going to do and take the time to get the best answer.
Add a personal touch
In this age of data storing guest information in your hotel management software will help provide data to new and existing guests. Using the latest technologies to store and use guest information will help you find innovative ways to encourage guests to book your hotel for the next visit.
Develop and train employees
Your employees are the face of your company, and training can empower them to make the company prosper. Loyalty starts at the top and works its way throughout the company. If you're competent and have integrity, you'll earn your employees' respect. When employees feel good about their jobs, they will pass that loyalty along to customers.