A great way to enjoy family milestones is by celebrating special events on vacation with the ones you care about. With a little advance planning, you can create memories on the road that your family and friends will cherish for years to come.
If you are planning to celebrate a special occasion on a vacation, you have probably already chosen your hotel carefully based on the level of service that you will expect. Celebrations can include anything from birthdays, wedding anniversaries, Christmas, school holidays, a new job & whatever other occasion you consider warrants a celebration.
Invite extended family members and friends to meet at a centrally located hotel venue to celebrate a holiday or just spend time together.
Here are some things that you can do to maximise your celebration during your hotel stay:
Celebrating special occasions
Companies are setting budgets and paying for travel expenses, but that's not always enough for today's travel-minded employees who are personally willing to cover some costs on their work excursions. While companies reimburse payment for business related services during trips, many employees don't mind paying out of pocket to get that extra level of service and experience.
Request for opportunities
Send an email to the hotel and inquire with the concierge and the Food & Beverage department, stating your occasion, asking about any opportunities to spice up the stay; more than likely the hotel management will do something nice to thank you for celebrating with them.
Get to know the hotel concierge
The hotel concierge is there to help you have a great experience, so don't be afraid to introduce yourself and start a relationship. This person is your key to any inside information or hot tips about the happenings in and around your hotel. The concierge is also your go-to for any special occasions or moments that you might be celebrating.
Research your destination
Do some research before your stay to learn a little bit about the history and local happenings. Check local media ahead of time for weather updates, local events and seasonal offerings. Sometimes you can get lucky and end up being at the right place at the right time.
Enjoy the downtime
Do all your research, planning and alternate back-up planning but don't make a schedule that is too rigid. After all, you are all on vacation so it must remain fun and not become a chore to follow the busy plans for each day. Vacation is also about rest and everyone needs downtime, to recharge the batteries. Although planned activities create great opportunities for those special life time memorable moments, the most memorable ones are often the ones that are totally spontaneous, unplanned and out of the blue.
Have a look at the menu
Nothing is worse than arriving at a destination for a few days to find out that you struggle to find menu items that agree with your taste. Many hotels provide a complete list of menu options on their websites, or you can request that menus be sent to you in advance. In the event that you do find the menu challenging, contact ahead to find out what options they might be able to offer. If the hotel or resort management has time to prepare for your stay, it will be easier for them to accommodate any special requests.
Look for options
If you do have food concerns, you might even look into local dining and grocery options, and make sure to be aware of what kind of appliances are in your room should you need them. A small refrigerator can make a huge difference if you are traveling with special needs or need to bring in your own food or beverages.
Show your appreciation
Great hotels are all about great customer service. Show your appreciation and your level of care and attention will only get better. You are on vacation, so let the hotel staff take care of you. Tip your favourite staff members early during your stay and they are certain to keep an eye on you and your family and will help to grow a few relationships with staff members.
Have a back-up plan
Don't expect your travel plans to go perfectly and you won't be devastated when they don't. The way that you react to a change of plans can affect the way that the rest of your entourage reacts, so proceed with caution upon learning of any glitches or cancellations. The good news is that sometimes favourite family moments come out of unplanned changes, so going with the flow really is what vacation is all about.
Spending time together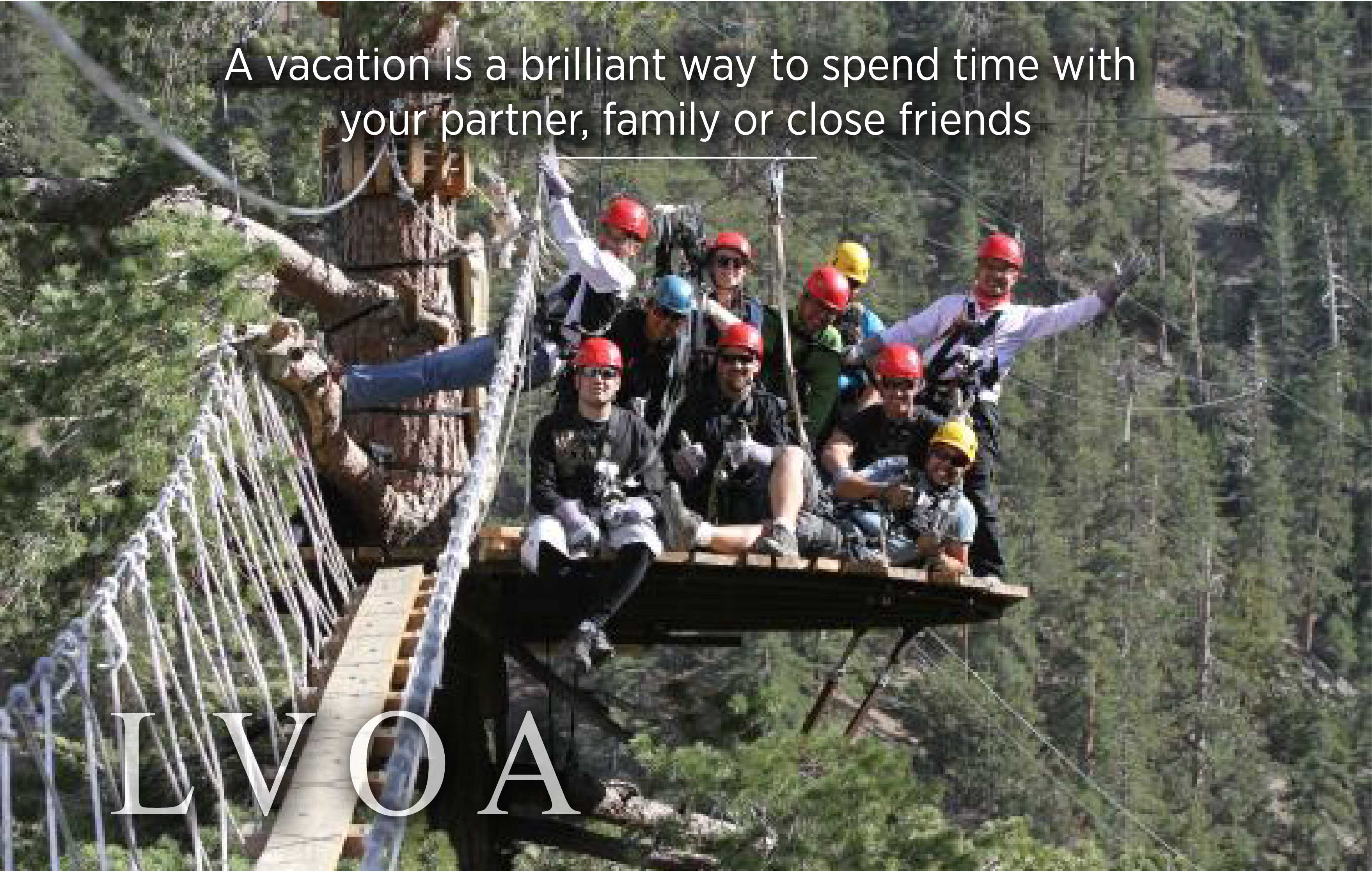 Celebrating special occasions on vacation provides quality time together with the family and friends. Letting older kids help with the planning and help choose vacation activities is another way to spend time together, and it also serves to build excitement before the trip.
No matter what you choose to do or where you choose to go, a vacation is a brilliant way to spend time with your partner, family and close friends.
If you like what you just read click follow Larry Van Ooyen Associates Ltd and stay tuned for more articles from our Associates..