Eco-consciousness is on the rise in the hospitality industry as guests are looking for sustainable and authentic experiences. While luxury hotels have resorted to going green as millennials demand sustainable travel options.
As trends continue to change every year, we will see more eco-friendly practices that support sustainability and connect guests to the local culture going forward.
Hotels that leave a positive, lasting impression are always something to celebrate. Finding a hotel that combines personal satisfaction with a positive social and environmental impact, is another experience altogether.
Local produce
As the demand for fresh local food continues to grow more hotels are using gardens, small farms and in the case of city hotels, their own roofs to grow herbs and vegetables.
While some create their own gardens, other hotels purchase locally. As an effective way to reduce carbon footprint, farm-to-table dining is more and more popular and green Chefs are in high demand.
Atrium Mainz Hotel Mainz, Germany employs a cook who is a partner in Green Chefs that dedicate themselves to the respectful use of food, the avoidance of waste, regional purchasing, short transport routes and the use of domestic products.
They also stand up for environmental awareness, low energy consumption, low CO2 emissions and fair working conditions.
Eco-friendly materials, design
In an increasingly technologised and well-organised world, the longing for untouched nature is growing and a large number of hotel designers are blurring the boundaries between indoor and outdoor spaces, especially in resorts where indoor and outdoor areas merge. Panoramic views, indoor waterfalls, walled gardens and daylighting techniques are only a few examples to enable guests to connect with nature from the safety of an indoor-outdoor space.
Some hotels have incorporated guestrooms overlooking green areas, while others have brought nature right into the interior featuring green walls and numerous plants to give a sense of nature within the building.
100% plastic free hotels use sustainable alternatives such as steel and glass straws and biodegradable garbage bags as well as glass water bottles and metal room keys.
Sustainability was also top of mind when The Anam, Nha Trang, Vietnam was constructed out of timber from sustainably cultivated forests.
The resort curbs the use of plastic as much as possible by discontinuing the use of plastic bags, replacing plastic drinking bottles with glass bottles that are recycled and implementing bamboo straws instead of plastic straws. It regularly cleans the beach and uses recycled laundry water for the resort's gardens.
Smart hotels
Technology is a way to improve the guest experience as well as save on energy consumption. However, a green hotel does not need to install the newest technologies, or the latest air and water purification systems, often it is enough to upgrade existing technologies.
Environmentally friendly hotels track their energy consumption and strive to save energy by using energy-efficient chillers, boilers and lighting. Improved and new technologies will accelerate this trend in the coming years.
Thanks to technology, smart hotels are able to map the energy consumption of different parts of the hotel and enable outside lighting in the form of energy-saving lamps to switch on only at dusk.
Other 'out-of-the-box' sustainable measures undertaken by smart hotels include Caravelle Saigon, Ho Chi Minh City, Vietnam that recycles treated wastewater for cooling tower and toilet flush, use of ecological cleaning products and installing digital thermostats for guestrooms.
Waste reduction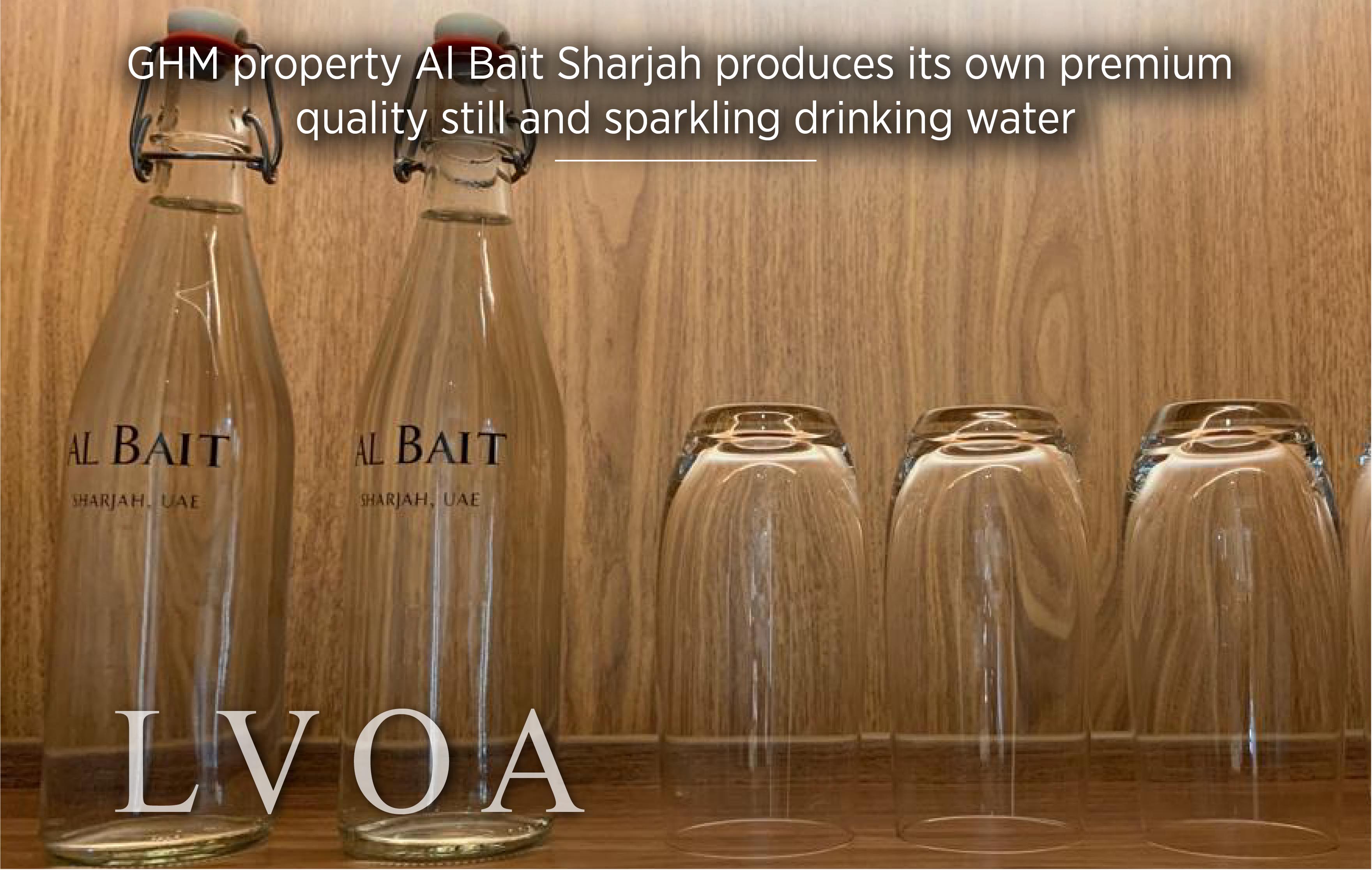 Recent changes in the hospitality industry have also made green travel a necessity. It all started with small efforts to avoid waste, paperless cash registers and refillable soap dispensers. Now it's a matter of recycling, reuse and saving on disposables. With plastic pollution seriously threatening the environment worldwide, particularly with the fish eating plastic particles that enter the food chain, reducing the use of plastic is a top priority amongst hotels aiming to be sustainable.
Hotels on the path to sustainability curb the use of plastic as much as possible by discontinuing the use of plastic bags, replacing plastic drinking bottles with glass bottles that are recycled and implementing bamboo straws instead of plastic straws.
Al Bait Sharjah, a GHM property, recycles all its glass, cardboard and kitchen oil as well as any plastic remains left by guests. With its zero waste policy in place all organic and non-organic food waste is transformed into high quality compost that is used to maintain the property's landscaping.
The property produces its own premium quality still and sparkling drinking water. The water is packaged in sanitised glass bottles that are stocked in the rooms, and also retail at the resort's dining destinations.
InterContinental Hotels Group (IHG) is switching its entire hotel portfolio of almost 843,000 guestrooms to feature bulk-size bathroom amenities, with transition scheduled for completion in 2021.
Building on its efforts to reduce plastic waste as part of a broader sustainability agenda, this pledge makes IHG the first global hotel company to commit all brands to removing bathroom miniatures in favour of bulk-size amenities.
As IHG's new brand standard is adopted, the company expects to see a significant reduction in plastic waste from the current 200-million bathroom miniatures across its entire hotel portfolio every year.
Urban beekeeping
Hotels all over the world are looking for ways to be more sustainable, eco-friendly and the idea of bringing nature to the city combined with the independent production of a natural product appeals to a lot of hoteliers and guests alike.
Bee keeping has become popular as the higher temperature in the city ensures a longer flowering period than in the countryside which lengthens the foraging period and increases honey production per bee.
Educating guests
More hotels are playing a greater role in informing guests about how they can act more sustainably, proving that luxurious hospitality and eco-consciousness can go hand-in-hand.
Launched in April 2010, its sustainable development programme entitled: 'Planet 21' Accor Hotels hope to combine development with growth that will serve the environment and local communities focusing on seven key areas that have been implemented across the globe, proving that carbon footprints and biodiversity are swiftly becoming just as high a priority as the comfort of the guests.
For boutique hotel and spa brand Six Senses, sustainability is a core value and visible in the thoughtful details from architecture to gastronomy. Since inception it has kept in mind that business is dependent on preserving and conserving the environments, cultures and communities and a core component of the crafted experiences provided to guests.
Sustainable procurement
Many hotels are now demonstrating how sustainable procurement, securing goods and services in a way that achieves value for money for the organization, while also benefiting society and minimising impact on the environment is helping to reduce their costs.
If you like what you just read click follow Larry Van Ooyen Associates Ltd and stay tuned for more articles from our Associates..