The boutique hotel concept emerged several decades ago catering to travelers that were looking for a more personalised, private and custom experience than generally was on offer in the more mainstream hotels.
Today's traveler is looking for services and features that facilitate a working lifestyle while carving out space for leisure when searching for something new and different as the boundaries between business and leisure travel intertwine.
The shift away from convention has resulted in the boutique hotel niche which partly encompasses a passion for experiences, a keen eye for design, and inclusion of a sense of community. Smaller boutique hotels have become popular as consumers look for more out-of-the ordinary experiences for time and money spent on their vacation.
Boutique hotels or lifestyle hotels are characterised by their intimate atmosphere and distinctive style. They differentiate themselves from larger hotels by offering personalised attention and localised custom interiors.
They are intimate in scale with key counts starting with single digits creating the experience of being a personal guest in a private home, rather than just a hotel occupant and often have communal living spaces where guests can interact, providing a more home-like living room ambiance than a hotel lobby.
Boutique hotels offer a level of intimacy in an increasingly impersonal world and for many travelers the element of surprise in a positive manner is the key to opting for a boutique hotel.
Here are some basic characteristics of a boutique property:
Strong personality
The boutique property must have a distinctive vibe and avoid the cookie cutter feel of being one in a series. Many are operated independently and are not affiliated with a major chain. The intimate size allows for one-to-one five star hospitality service as it strives to be one-of-a-kind.
Modern spirit
The architecture and interior design of a boutique hotel is as unique as its operations. Whether sleek and contemporary or quaint and homey, lifestyle hotels convey a progressively forward style with custom fit-out decors. Each individually decorated guestroom should offer as an example exclusive bathroom amenities, quality linens and house-made snacks.

Rich in local flavour
Many boutique hotels are located in areas with cafés, art galleries, fashion boutiques donning local designer labels, all adding to the livening up of the neighbourhood providing that local culture and community feel that has become the norm for many travelers.
Sense of place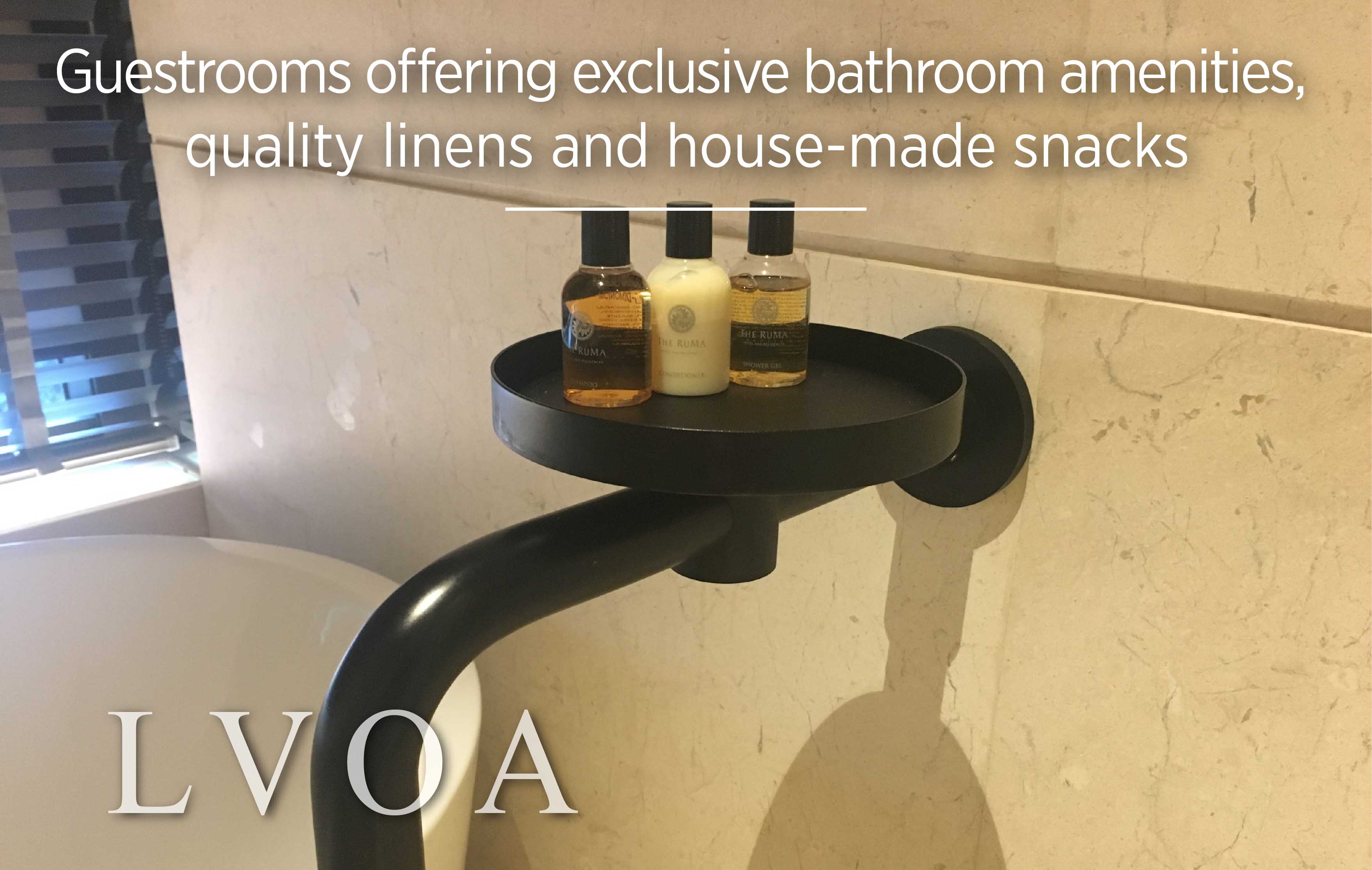 As an extension of the unique personality of each property, boutique hotels often celebrate the local flavours when it comes to the interiors with a strong sense of place by incorporating locally-sourced materials, reflecting the location's heritage through colour and art, as well as offering local produce and flavours on their menus.
Personal service
Highly personalised service is a hallmark of boutique hotels. Staff will know your name on the first day of your stay. Providing bespoke luxury amenities such as an extensive pillow menu and custom toiletries, as well as offering butler service around the clock adding that special touch to your stay. No more receptionists or concierges or otherwise for that matter, your butler takes on all those roles and provides you with all that you require, rounding off your stay with truly personal, custom and exclusive service.
Focus on F&B
Boutique hotels need to create an outstanding restaurant and bar experience that draws a city-wide crowd. Locally sourced and high quality produce, authentic home-style cuisine, and a comfortable cocktail atmosphere make these dining and drinking spots popular with locals as well as guests.
Diverse guests
Travelers who are attracted to boutique hotels are as individual as the hotels themselves and tend to be just unique in their own way. Guests who enjoy creative design, quirky character and service with attention to detail will be right at home in boutique hotels.
Passionate staff
Dedicated, properly trained, passionate and sincere staff will ensure your guests have memorable experiences while at the property. This is a vital step for boutique hotel management in building a positive reputation on all fronts.
Attention to details
Boutique hotels are unique and design is a major tool hotel management can use to stand out to catch the attention of travelers. When your property is not only exciting to look at and stay in but facilitates the lives of your guests, you have the perfect recipe for return visits.
If you like what you just read click follow Larry Van Ooyen Associates Ltd and stay tuned for more articles from our Associates.