Luxury hotels are hard pressed to deliver as high net worth guests have the right to expect high standards, excellence in service, rooms, dining and in everything else the property offers.
Here are some services that travelers have every right to expect from an upmarket hotel:
Uncomplicated booking
The hotel management needs to keep the reservation process simple so guests get all the help needed whether booking directly or any other way. Their websites should be user friendly, easy to navigate and achieve a confirmed booking stage by the 3rd click, preferably.
Easy check-in and check-out
Nothing's more frustrating than waiting in a long check-in line when you've spent the day just getting to the hotel. Luxury travelers dislike waiting, so the hotel management has to ensure roving personnel do it all on tablets, whether in the lobby or while being escorted to your room. Once you've checked in, your luggage should take no more than 10 minutes to arrive. On check-out day, upscale hotels offer express check-out and quickly settle any discrepancies on your bill.
What you wanted
The room assigned to you should be exactly the type of room you want. A true deluxe hotel will accommodate your request regarding all of the elements you have requested including room category, physical location in the hotel and king or twin beds as per your request.
Design makes a great room
A long list of enhanced room features must be present in a luxury hotel including consistent design, high-quality furnishings, fittings, and original art, paintings or photos on the walls. One window should actually open (at least partially) and there should be both a sheer type blind to cut the glare during the day and a black out blind or curtains for at night time. Travel is a time for inspiration, especially for affluent travelers and thoughtful, original and relevant design in every detail is a must from unique sculptures and impressive canvasses to live performances, the creative arts can enrich guest experience in many ways.
Lavish bathroom
Upscale hotel bathrooms have become an area of scrutiny and pride, much like upscale home bathrooms. Affluent travelers expect good ventilation, high water pressure, ample counter space for their own toiletries, properly placed lighting at the washbasin mirror that doesn't throw shadows on your face, convenient power outlets and upscale amenities.
The perfect personality
Great hotel employees have a sense of priority, attention to detail, practicality and follow-through with efficiency. Guests will feel they are valued and expect hotel personnel to greet them with a smile at every encounter. A hotel needs a team both management and front-line staffers with emotional intelligence, intuitive people sense, empathy, and genuineness. Staff provides insight on the locals and their culture. Some guests will send their own staff in advance to prepare their room bringing items from their homes and for the guest who has everything the familiar is the greatest luxury of all.
Security
Personal safety is a growing worry for today's high net worth traveler. Hotels wishing to attract wealthy travelers must be able to prove security credentials. Formal training for staff, well-maintained security technology, up-to-date emergency planning, and professional IT and network security are must-haves for luxury hotels.
Outstanding housekeeping
Hotel housekeeping should be quiet, thorough and dependable, if not totally invisible, and staff should never remove anything belonging to a guest including empty shopping bags, ribbons and gift wrap, half- drunk water bottles, and wet shower caps. Nightly turndown service is essential. Maintenance personnel and handymen should be on standby and appear within minutes to attend to guests' locked safe, jammed coffee maker, or whatever needs fixing in the room.
Authenticity
Young affluent travelers see holidays as a time to learn something and broaden their cultural horizons benefitting from engaging with the community. By providing guests with unique insights into local life, hotels create a sense of distinction. Chef tours of fresh food markets, local cooking classes, hands-on workshops with artists, even the opportunity to collect local honey from a hotel beehive, the opportunities for creative hoteliers are endless.
Vibrant dining options
Upmarket hotels should offer guests a place to eat and ideally another place to socialise and drink. The restaurant and bar should be attractive and serve quality food. They should also have an excellent room service menu available round-the-clock.
Wellness and entertainment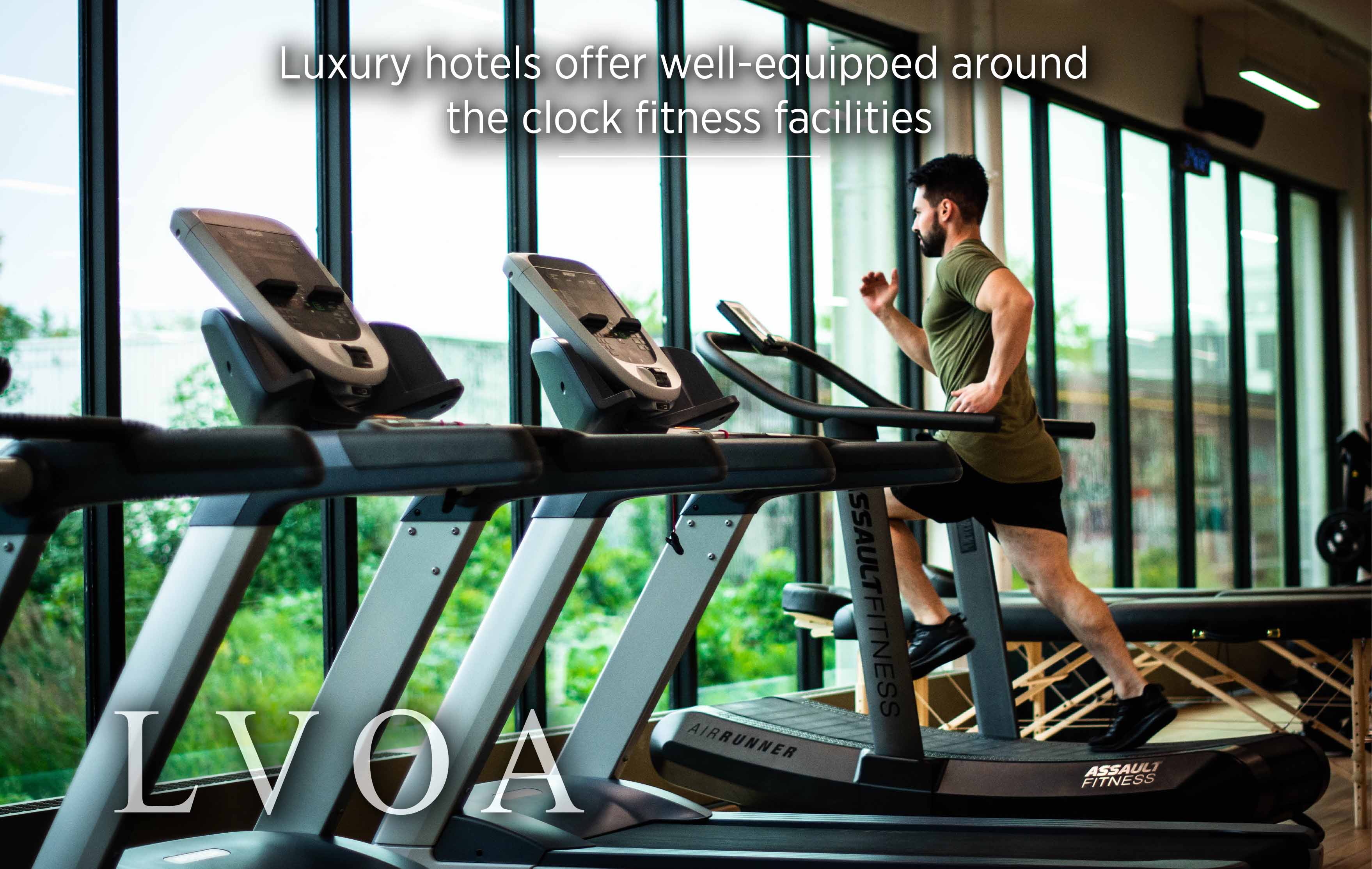 The hotel management needs to focus on health and wellbeing of the guest in every aspect of the experience. Guests expect fitness facilities with a personal trainer and the latest equipment, a sizeable pool, a social lobby area, hi-speed wifi, bar service, laundry and babysitting services as well as a concierge who is knowledgeable. Today's luxury hotel must offer amenities that nurture the quality of life of guests. Guests expect health-focused spas and professionally-staffed wellness areas, water filtration and lighting systems.
Butler magic
A private hotel butler is an added touch to take care of travel's most tedious tasks like unpacking and packing. Butlers are starting to do this again more and more, and you'll never again leave behind a sock or scarf.
On the house
Upmarket hotels should offer certain services including unlimited bottled water, complimentary wifi, around the clock fitness center, pool access & local phone calls at no charge to its guests and not disguise charges in any type of "hotel or resort fees".
If you like what you just read click follow Larry Van Ooyen Associates Ltd and stay tuned for more articles from our Associates..