New trends that have a meaningful impact on a US$4.2 trillion global wellness industry have come to light. This year the trends push the health and wellness envelope in unprecedented ways and these very new directions in wellness will grow worldwide and become big business in the years ahead.
Natural medicine
There is enough science to back up the health benefits of nature to get the attention of the medical profession. Imagine being prescribed a 30-minute walk in nature instead of a prescription for some generic medication. This is not so far-fetched so put down the 'Prozac' and pick up your walking shoes. When we are bereft of nature, the resulting dissociation from our natural surroundings leaves us emotionally and physically worse off as our bodies, minds and souls crave for nature. As more people live in settings devoid of nature it has resulted in a decrease of experiencing the joys of nature, more importantly the healing power of nature is not readily available for most people in the world.
'Nature prescriptions' underline the benefits of being outdoors, along with specific outdoor activities for people to engage in throughout the year. If nature prescriptions are already popping up globally, it's only a matter of time before the medical profession adopts this approach in hospitals as well.
Some companies are exploring offerings that can be used as an alternative to or alongside medication. There is growing support for superfoods that provide a natural way to prevent and treat ailments. Consumers are also choosing to go back to the basics and treating ailments by consuming traditional herbs, spices and greens from the forest which has led to Ayurvedic herbs going mainstream big time.
Emotional wellness
Emotional wellness has been identified as one of the most powerful wellness trends along with a healthy diet and exercise it is one of the three pillars of well-being. A majority of us have taken up yoga or other methods to calm the brain and lower our stress levels on our paths to self-discovery and awareness of body mind and soul.
One way to achieve emotional wellness is through meditation which is a uniquely powerful solution for our stressed-out, digitally addicted, distracted state and is the anti-anxiety and focus-restoring choice of everyone.
Meditation going forward will move from a generic concept to specific types, with people starting to understand their specific brain mechanisms and outcomes. Now ancient and modern practices will multiply with very different practices from Kundalini yoga to sophrology trending in 2019.
More apps and meditation studios will become one-stop shops for diverse meditation types, and the wave of new brain and meditation technology will keep rising, such as the Muse headband that uses biofeedback to customise meditation practices and transcendental meditation. More wellness destinations will experiment with mild-brain-zapping transcranial direct current stimulation to make meditation easier and deeper.
Fashion wellness
A new era of sustainable, ethical, intelligent, healing and meaningful clothing is on the rise as our clothes are a powerful nonverbal projection of 'who we are'. As a result our relationship with fashion gets filled with various emotions that can range from joy to misery. Clothes can make us feel confident, secure and sophisticated or make us look ugly, shabby and off trend.
The problem of fashion overconsumption has, of course, been radically worsened by the rise of 'fast fashion' over the last couple of decades. the entire concept around fashion needs to radically change because every point in the process from how we design, make, acquire, care for, experience and dispose of our clothing has been broken and many powerful new directions in fashion are heading towards 'healthier-for-the-planet-and-people' goals.
Nurturing wellness with fragrance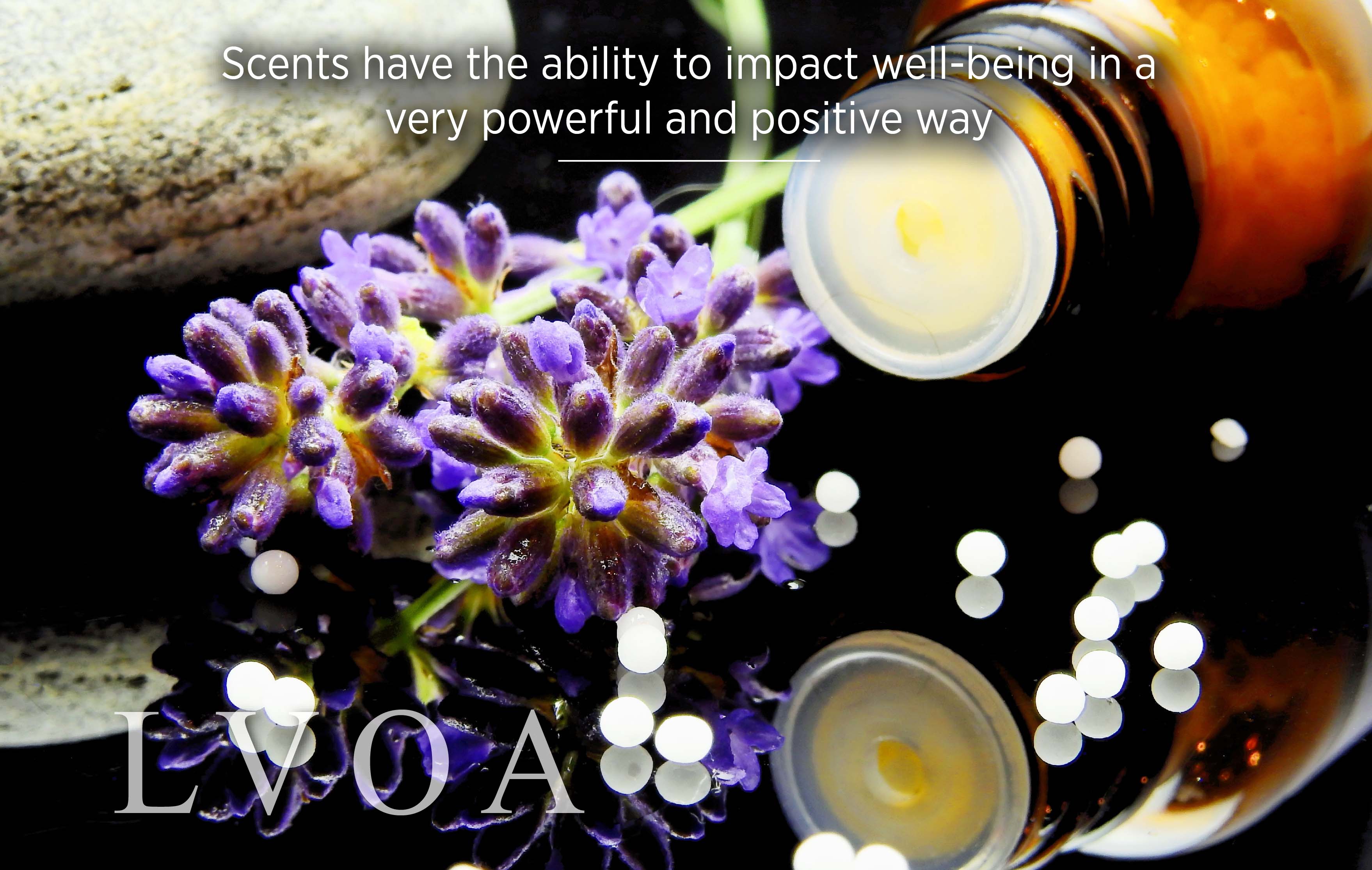 A new understanding of scent's crucial role in our physical and emotional well-being is having a renaissance and transforming how we think about, nurture, and use our sense of smell. The sense of smell is very important in the experience of sharing food and drink.
Scents have the ability to impact well-being in a very powerful and positive way. Our olfactory centre is directly linked to the emotional and memory centres in our brain that are all bound up in the limbic system, the most ancient part of the brain. This means when we smell we literally feel and create memories, no other sense has this kind of impact on the brain.
Choosing particular scents can have a very positive impact on our feelings and emotions, a practice more commonly known as 'Aromatherapy'. It is a form of alternative therapy that uses essential oils for the purpose of altering a person's mood or cognitive health. There are particular scents that can impact the brain in a specific way, by either promoting calm or stimulation, and these are the scents that aromatherapists traditionally turn to.
Any scent that is associated with a positive memory can impact the brain positively and the scents that we tend to like are scents we have usually formed our own positive memories with.
Personalised nutrition
What we put in our bodies be it food, drink or supplements has never been more scrutinized than the present. Many believe that this laser focus from where our food is sourced to its nutritional content has led to a healthier population.
Currently plant-based diets, vegetarianism, dairy-free and gluten-free diets are on the rise, transparency and sustainability are make headlines and food waste is being condemned. With the mountain of information piling up most of us are confused about what we eat, where we eat, and when to eat it. We have been defining ourselves by what we are eating, and even more so, by what we don't eat. Food may have moved to the center of our lives, but most of us are overwhelmed by our choices.
So we are entering the age of personalised nutrition where science and technology can dictate what food is right for us not only for weight management but, more importantly, to manage our overall health and wellness.
Dying well
Termed the 'death positive' movement where everything around dying is getting radically rethought from making the experience more humane to mourning and funerals getting reimagined to people actively exploring death as part of a mentally healthy life.
The wellness world has been obsessed with 'living well,' and the relentless focus has been all about staying beautiful and young, but we now must tackle dying well to lay claim to 'wellness'. Now a 'better death' is becoming integral to the idea of 'wellness in life.'
People are rethinking the way we care for people at the end of life, realising that we can have it go well or badly. So, we see the rise of a new practitioner, the death doula, who fills the gap in care between medicine & hospice, families and fear and who is dedicated to giving people a better, more meaningful and peaceful death.
For end-of-life doulas accompanying the dying is anything but morbid and they provide a new type of caregiving to patients and families, including vigil planning, legacy projects and comfort through the ordeal of losing a loved one. There's a lot of medical support in dying, and there's some emotional support, as well, but death doulas do a great job of tying it all together and having knowledge about a vast array of subjects.
Funerals are becoming less gloomily formal and funereal and more deeply personal from the rise of celebratory 'living funerals' to the return of creative home funerals. There is radical experimentation with how we dispose of and consecrate our dead, such as the surge in all kinds of eco-friendly green burials that 'replant' the deceased in nature.
Ultimately wellness now encompasses everything from physical wellness to the ultimate closing curtain.
If you like what you just read click follow Larry Van Ooyen Associates Ltd and stay tuned for more articles from our Associates..