Many of us love a good cocktail in an appealing space, but there's something about a speakeasy bar that makes everything a little more exciting. Whether we have to head down a darkened alley, push on a wall to reveal a concealed door, ring a hidden bell, or cough up...
People are more aware of what they eat and are more health conscious and in an economic environment where everybody works, couples more often than not do not have the opportunity to cook at home. Eating out in 'proper restaurants' all the time can be too costly for many, and...
New millennial-inspired and tech-infused dining trends have been emerging across the globe. Fast food and casual dining aren't going away but they are fundamentally changing and no longer just greasy burgers and fries, but a perfect espresso shot pulled in record time by a fully robotic barista or a stand-up omakase meal...
With the emphasis on healthy food consumers and chefs alike are looking for something totally different and specialty-grown ingredients have caught their attention. Literally every single food trend that has been predicted to take over in 2019 has been categorised as 'healthy soul food.' More chefs have started introducing micro-seasonal...
Room service is a luxury and a true hallmark of traveling, so having a piping-hot meal delivered right to the hotel room lets guests know that they have arrived. It's comforting, nourishing and convenient. When it comes to room service, it turns out that comfort, not time of day, is...
Luxury hotels are hard pressed to deliver as high net worth guests have the right to expect high standards, excellence in service, rooms, dining and in everything else the property offers. Here are some services that travelers have every right to expect from an upmarket hotel: Uncomplicated booking The hotel...
Business travelers are the bread and butter for many city hotels, but as the workforce continues to evolve their wants and needs are also shifting. Fortunately a majority of employees traveling for work are happy with the prospect and hoteliers can benefit from their willingness. A significant amount of millennial...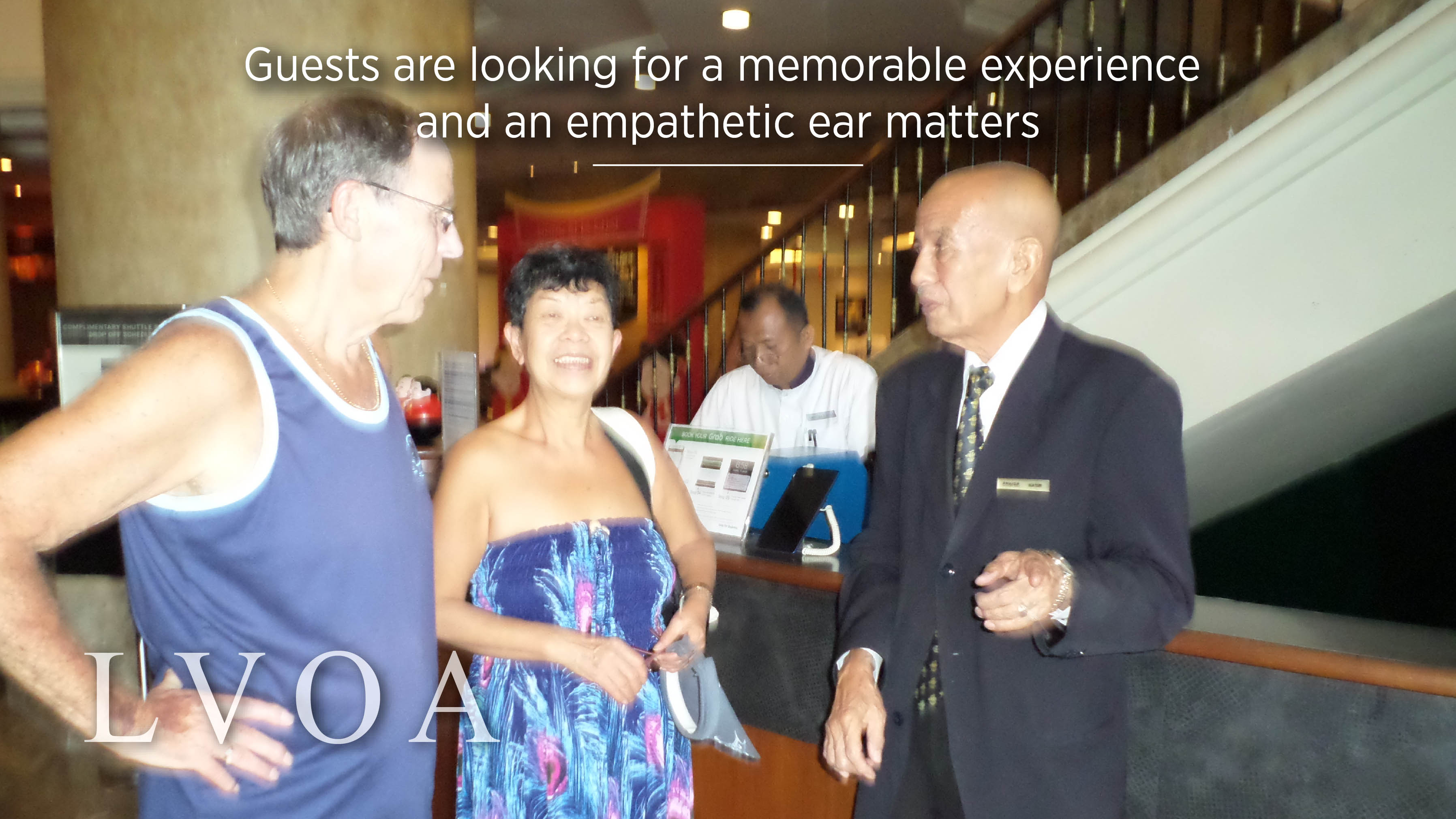 Dealing with guest conflict is one the hardest things employees face in the service industry. If poorly managed, an on-property complaint can escalate to a bad online review and negative reviews can frighten prospective guests away and put a permanent scar on the reputation and revenue of the hotel property....
New trends are emerging as hotel management teams seek to reinvent themselves in the face of global travel patterns. Much of the reinvention is happening among luxury and boutique hotels that have shown surprising strength in the face of global competition. As the constant stream of new hotels hit the...